A Party in The Pits with Motorsports Promotions can be a once in a lifetime experience. See your company name on a feature running car. Your group has matching apparel signifying your Party in The Pits. Pit tours to meet the spokesperson of the car you are partnered with. Food, beverage, fun and your company getting a branding opportunity.
As part of your Party in The Pits, Motorsports Promotions will pair you up with a feature running car. Your logo will be emblazoned on the hood of the selected car. You will get to cheer on your car with customers, friends, family and/or colleagues.
Apparel to commemorate your Party in The Pits will give you, your friends, family and/or colleagues some to wear over and over reminding them of that great day.
One of the most exhilarating parts of a Party in The Pits is to go into that restricted area, where the racecars run, you can feel the heat and see the work on the cars up close. Pit tour give you that up-close look at what goes on to make these cars go, meet the team, ask questions, get autographs.
What would a Party in The Pits be without a meal to go with your entertainment? Burgers and Brats, water, and soda.
To top off your night at the races, you will be presented with a piece unavailable anywhere else. Your spokesperson for the night will sign the hood of the car you are on and present this to you. Imagine a race ran hood in your office or den, that is a lifetime memory.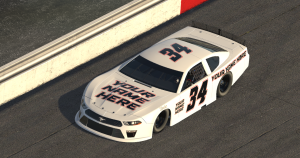 Would you like to experience a Party in The Pits?
This is a perfect opportunity to experience everything about how to enhance your brand and drive a new customer base to your brand through motorsports. As guests of the tracks, Wurkhub Digital Marketing and Motorsports Promotions you will enjoy food and beverage, tours of the garage/pit area, meet potential spokes persons and have an exciting time. Each of these events will be limited to twenty-four guests. Do not delay get your company on the guest list today.
Motorsports Promotions would like to show you this power and discuss how we can enhance your brand, and drive customers to your brand with the millions of impressions available per year. Is your company seeking new employees, greater market share or greater brand awareness, motorsports marketing has all the components needed to create brand recognition sought for your company?
We hope you will join us at one of the events to experience everything that is and could be included in a branding package with Motorsports Promotions.
The links below give you the itinerary of these dates and the events.
Howie Lettow Classic 100, ARCA Midwest Tour, Oregon, WI August 26, 2022
53rd Annual Oktoberfest Race Weekend, Various Sanctioning Organization, Lacrosse Interstate Speedway October 8, 2022
For a free evaluation about motorsports marketing and what the best fit for your company is contact us today at motorsportspromotions1@gmail.com to schedule a phone assessment and invitation to one of these spectacular events.